EuClid System is an integrated enterprise application software built for managing Human Resources Information. This system is implemented using sophisticated technology and world class best practices to give solutions to the problems regarding human resources management and development.
Main Features
Comprehensive ERP System - HRIS/HRMS
World Class Business Process Driven
Support Multi Companies and Multi Currencies
Executive Information System
Manageable Authorization
Configurable System
Customizable Add-on
Integrated Developer Tools
Web-based Technology
Natively conform Indonesian Government Regulation (including: PPH 21 Tax Regulation, Time Management, and Benefit Management), another country regulation supported using system configuration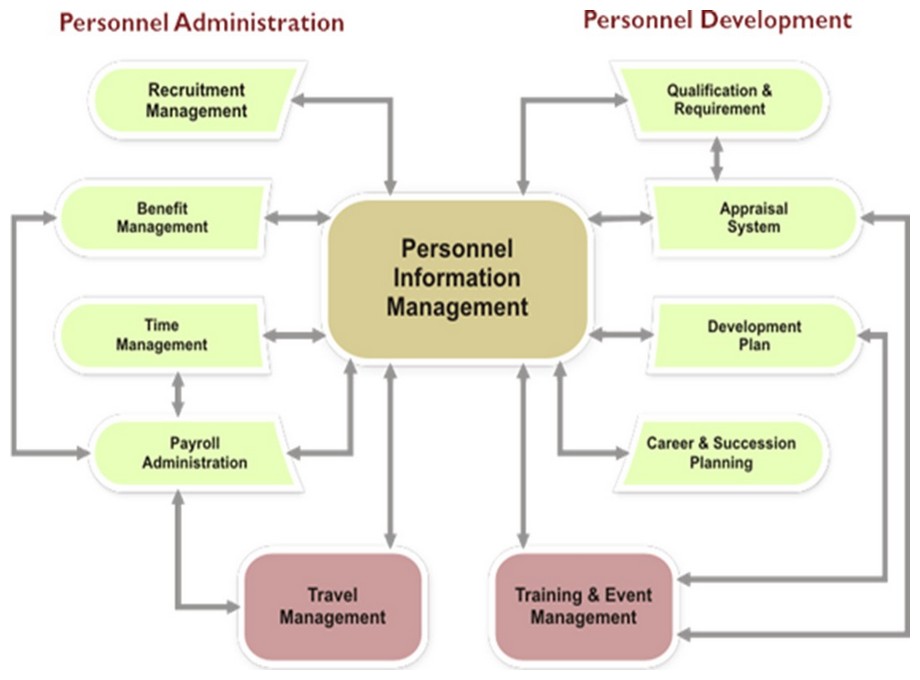 HR - Personnel Administration (PA)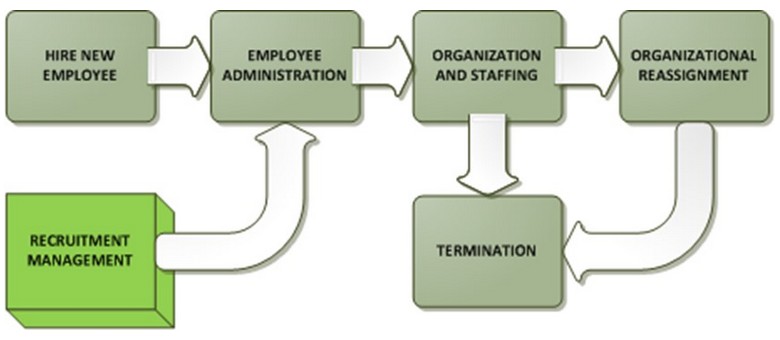 Personnel Information Management
Comprehensively manage employee's information, such as personal data, organization assignment, payroll data, employee time profile, education background, work experiences, and development data. Easily manage company's organization structure using hierarchical model, assign additional positions or jobs and presenting employee's organization assignment history.
Recruitment Management + Man Power Planning
Euclid System supports decision maker selecting personnel who met their enterprise requirement. Starting with workforce requirement planning (man power planning), opening a vacancy, publishing into much kind of advertisement, applicant screening and selection, hire suitable applicants and placing them to the suitable job or position.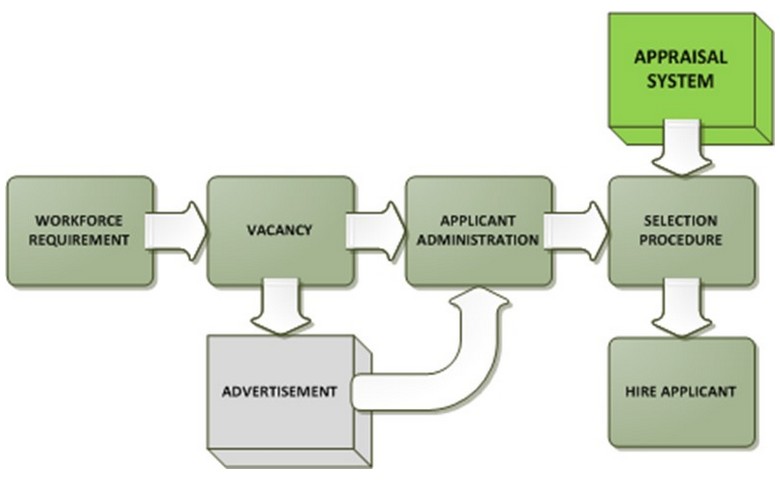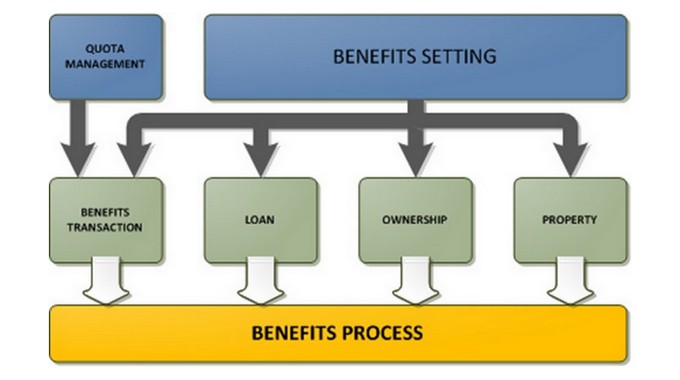 Benefit & Compensation Management
Providing capabilities and flexibilities to effectively manage benefit compensation programs such as medical claim, loan and ownership programs. Claim limit can be controlled during transaction by applying general or individual quota to every claim proposed by employee.
Time Management
Cover administration and evaluation of employee's work hours. Manage employee's work time by defining employee work groups and establishing their shift or work schedule based on location and organization level. Easily define many kind of employee's absence such as permission, leave, and so on. Overtime schedule can be arranged easily and can be monitored across to the related payment data.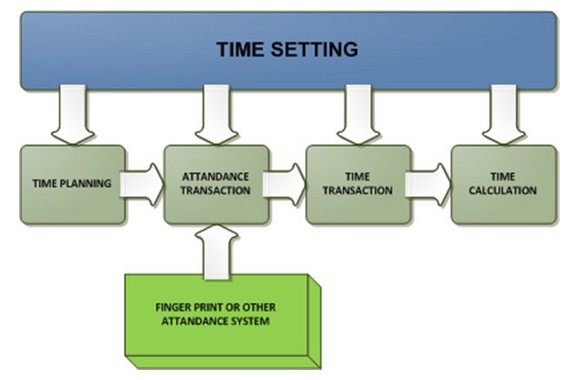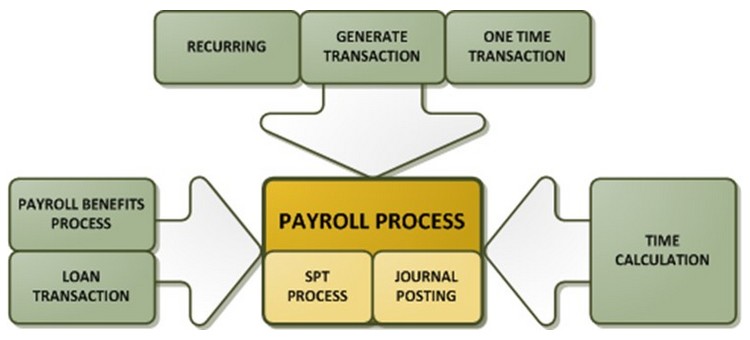 Payroll Administration
Euclid System automates the pay process by gathering data on employee time and attendance, calculating various deductions and taxes, generating periodic pay cheques and employee tax reports. Perform automatic deposit calculation based on human resource and time management data. Set up accounts payable transactions based on employee's deductions then send accounting information to the general ledger for posting subsequent pay cycle. This system can simulate payroll process, before the results of execution. This is to ensure that the payroll results can be verified.
Travel Management
Providing preparation and approval of travel documents, authorization of travel advances computation, preparation and approval of travel vouchers, and the processing of information for payment of the travel vouchers and claims to payroll accounting.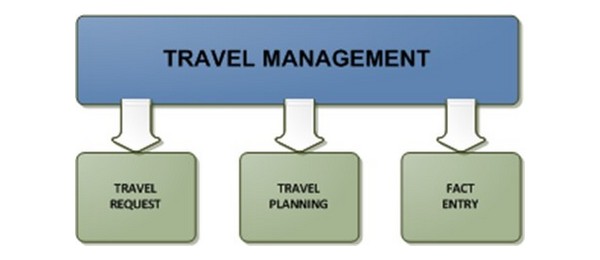 HR – Personnel Development (PD)
Total Talent Solutions enable efficient management of the entire recruitment process, from candidate sourcing through to attracting, rating and on-boarding candidates. Euclid system modular solutions motivate, develop, manage, and retain employees and can be selected and implemented according to your needs. Our complete suite of Talent Management Solutions includes: Attraction & Sourcing, Screening & Selection, on boarding, HR Management, Performance Management, Compensation Management, Skills & Competency Management, 360 Degree Feedback, Career & Succession Planning, Assessment, Learning Management System, and Organizational Structure. All of function of talent management solutions is integrated on to personnel development and training management.
Personnel Development Management
Defining Multi Competencies Model based on the enterprise criteria, such as qualifications, competencies, potentials, preferences, or other criteria according to the enterprise concern. Using this model, evaluation to employee placement can be made easily, ensuring appropriate employee profile match with their current job or position, considering next employee's career or make decision to place them to another job or position which is more suitable. (Qualification, Appraisal, Development Plan, Career & Succession Planning, Performance Management)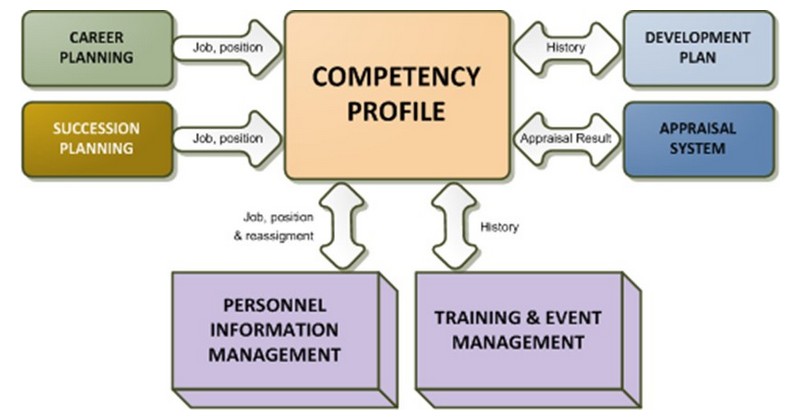 Training and Event Management
Planning and managing business events for the enterprise, such as training, courses, seminary, presentation, workshop, meeting, and so on. Arranging every event in a catalog of business event complete with its schedule, capacity, objective, and another component related. Additionally, using appraisal component in this module, evaluation and appraisal to the events can be made as well. Appraisers could be organizer or attendees, internal or external person who monitoring the event. It also can define much kind of resources such as instructors, rooms, equipment, and course supported materials according to the business event planning.