EuClid Logistics System is a organize of activities, information, and resources involved in the physical flow of products and inventories. Logistics system is the process of integrating and utilizing suppliers, manufacturers, warehouses, and retailers so that products are produced and delivered at the right quantities and at the right time while minimizing costs and satisfying customer requirements.
The implementation has crucial impacts on a company's financial performance and Logistics optimization is essential to achieve globally optimized operations. In a logistics optimization model, the overall systemwide costs are to be minimized through effective procurement, production, distribution, and inventory management.
Main Features
Comprehensive ERP System
World Class Business Process Driven
Support Multi Companies and Multi Currencies
Executive Information System
Manageable Authorization
Configurable System
Customizable Add-on
Integrated Developer Tools
Web-based Technology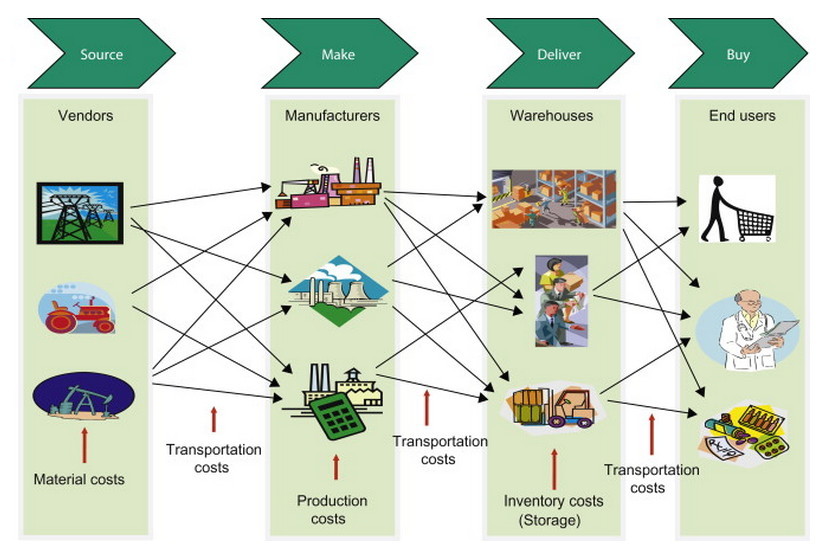 The system consist of three module: 1. Procurement: The acquisition of raw material and parts from suppliers and their transportation to the manufacturing plants; 2. Material Management/ Production: Handle the inventories and the transformation of the raw materials into finished products; 3. Sales Distribution: The transportation of finished products from plants to a network of stocking locations (warehouses) and from there to end users.
Logistics System Module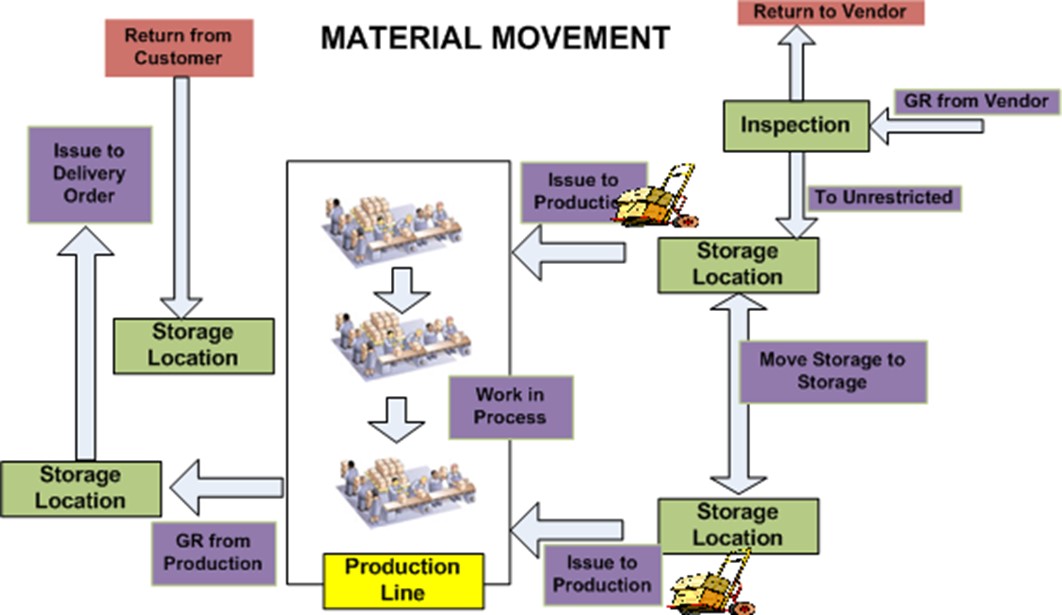 Material Management Model
Materials management is the branch of logistics that deals with the tangible components of a supply chain. Specifically, this covers the acquisition of spare parts and replacements, quality control of procurement, purchasing and ordering such parts, and the standards involved in ordering, shipping, and warehousing said parts.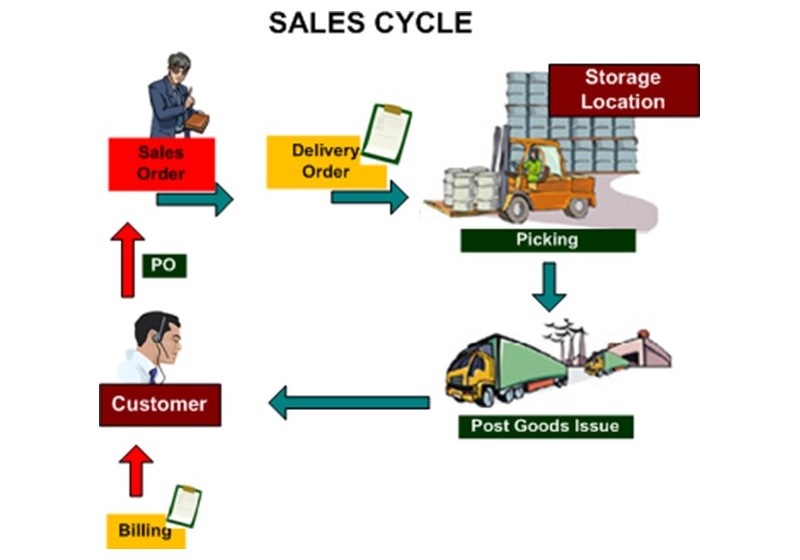 Sales and Distribution
Sales and Distribution helps to optimize all the tasks and activities carried out in sales, delivery and billing. Key elements are pre-sales support, inquiry processing, quotation processing, sales order processing, delivery processing, billing, and sales information system. The sales logistics business process scenario allows users to manage sales and distribution activities in an effective manner. The business processes include scenarios for sales, shipping, billing, sales support, and sales information. With real time, on line access to sales information, such tasks as order entry, delivery, and billing are all streamlined.